Résidence Adam & Eve
FAQ
Frequently Asked Questions
ONLINE BOOKING
4 star hotel residence / guest house classification - 97150 Saint-Martin - Antilles / Caribbean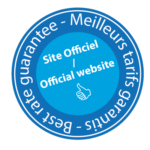 FAQ – Frequently Asked Questions
What are the arrival and departure times?
Check-in is from 3 p.m. and check-out before 10 a.m. However you can stay at the residence and take advantage of our infrastructure until your departure (flight, boat …)
Is breakfast included in the price?
Breakfast is included for the "Pool view", "Boudha Zen" suites and the Cozy room.
On the other hand, there is an additional charge (except special offer) for the "Adam", "Eve" studios and the "Master" and "New garden" suites which are equipped with a kitchen. The price is 12 euros per person.
Is your establishment suitable for people with reduced mobility?
Our hotel is not really suitable for people with reduced mobility. Do not hesitate to call the hotel for further information.
Are animals allowed in your establishment?
Although we greatly appreciate our animal friends, we do not admit them to the hotel.
Does the residence have a restaurant?
Eve's table is available by reservation.
Is it possible to leave luggage at the residence before arrival or after departure?
Of course, we can keep your luggage, as long as necessary.
Does the residence have a parking lot?
Yes we have 5 parking spaces inside the property.
Does the residence have wifi access?
Yes, wifi is accessible and free throughout the residence.
Which credit cards do you accept for payment?
Mastercard and Visa cards are accepted
Does the residence offer smoking rooms?
Our rooms, studios and suites are non-smoking. However you can smoke on the terraces and in the garden. Ashtrays are available.
Are all rooms equipped with a safe?
Do the rooms all have air conditioning?
All our rooms are air conditioned.
Is there a direct line in the room?
Can I benefit from an airport shuttle service?
Transport between the residence and Juliana airport is optional:
– € 49.00 one way
– € 94.00 round trip
Is the residence naturist?
For the rental of a room, a suite or a studio: Yes, the residence is naturist while allowing everyone the freedom to stay dressed. We simply ask for a "smart-elegant" outfit around Eve's table.
As part of a total and private rental of the residence, you make yourself at home.
How far is the nearest restaurant?
The first restaurants are less than 5 minutes' walk away and Orient Bay Square (with several restaurants) is less than 900m away.
Where are the naturist beaches?
The parking at the Orient Bay naturist beach is 1.5 km from the residence.