Adam & Eve Residence
Facilities and equipment of the residence

ONLINE BOOKING
4 star hotel residence / guest house classification - 97150 Saint-Martin - Antilles / Caribbean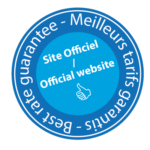 Our facilities and equipment available as well in "hotel" formula as in "residence rental" formula
Portal
Automatic badge entry portal

Kitchen
Fully equipped kitchen, dishwasher, oven, microwave, induction hob, extractor hood, 1 fridge freezer with ice maker, 1 drink fridge

Swimming pool
Atypical free-form swimming pool with a gently sloping beach. Diamond brite lining. Natural treatment by electrolysis (no smell, no green hair). Pool alarm.
jacuzzi
8 to 10 people heated 34 ° for your returns from the beaches, multi jet, blower, led lighting

deckchairs
14 deckchairs available at the pool for total comfort

Lounge
Bar lounge with large screen LED TV, bluetooth sound system, 12 stools, two armchairs, a large half-moon leather sofa

Cascade
The waterfall overlooking the dining room will bring you serenity during your meals

BBQ
Large gas barbecue for grilled evenings

The Tropical Garden, a real Eden Garden
The only property in Orient Bay Park to have as many coconut and palm trees of all species

Solar shower
Solar shower, at the right temperature between 2 sunbathings

Emergency generator
Emergency generator set, in the event of an untimely power outage, numerous on our islands, the group starts automatically to provide you with all the electricity necessary for all electrical and air conditioning installations, the tank of 1000 liters of fuel can, in extreme cases, provide for several days.